Kehhlyr
The Resident Loon

United Kingdom
284 Posts

Posted - 24/02/2011 : 01:31:13




---
First off, I shall assume you have signed up for a photobucket account, if not you can do so here: www.photobucket.com


When you sign in you'll be greeted with a page like this:

Click on the Upload now button, highlighted with the red blob at the top.

You will then get this appear: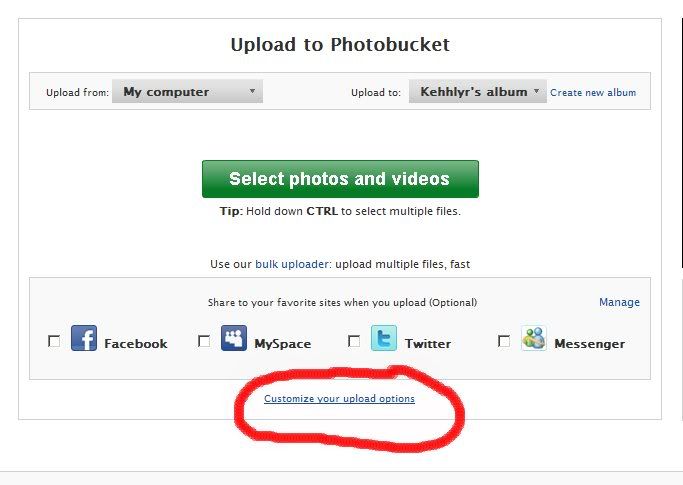 Before you go to upload, can you click the 'upload options' highlighted in red.

You'll then get this pop up:
If you can click the tab to restrict sizes to 800x600 then click save.
This will automatically resize any large images to a perfect forum friendly size for you.


Now click the 'Select photos and videos' button: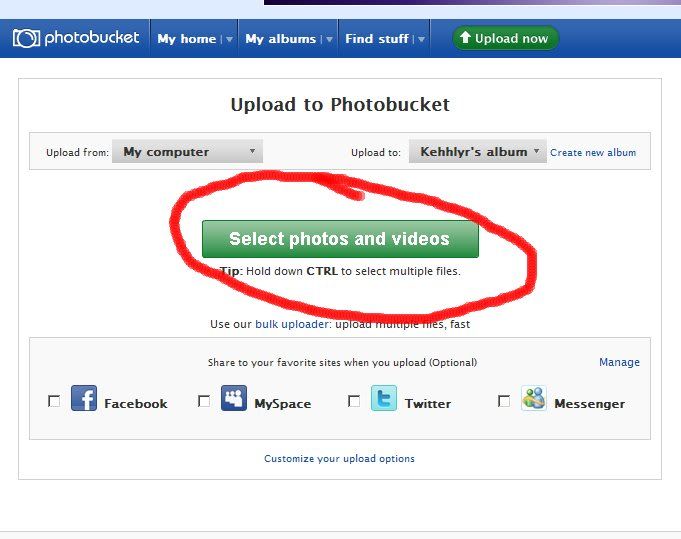 Then select the images you want to upload, nice hint in red:

Once it's done you'll get greeted with this, just continue to album:
When you get to your album you'll see thumbnails (small pics) of the ones you uploaded, if you hover your mouse over the pic(s) you want you'll get a little menu appear, the one we're interested in is the [IMG] code, highlighted in red:
Once you click it, it'll change for a couple seconds into 'copied':
That's the [IMG] code copied, so all you'll need to do then is paste it into a forum thread/reply and your picture will be visible: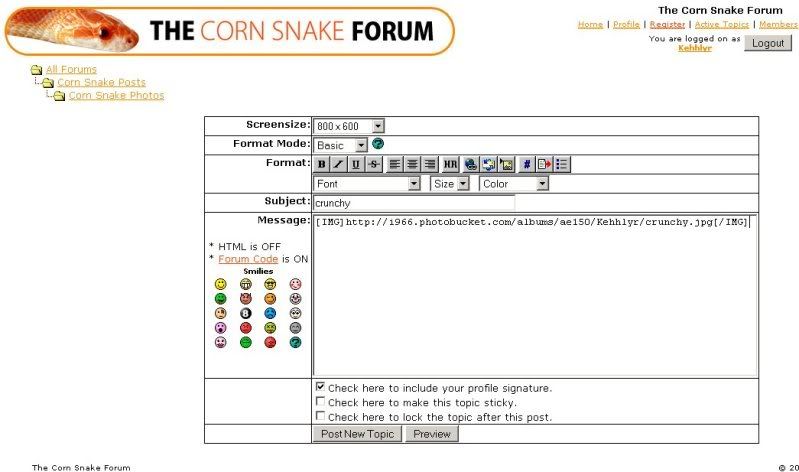 You can post multiple [IMG] tags into one post to have a few pics in one, just remember to seperate each code by a blank line.
Once you've done that, hit the 'Post New topic/reply' button and your pic will be visible:



Any problems, don't hesitate to ask.
---
-=Kehhlyr - The Resident Loon
SOME OF MY ANIMALS